I was once told that "If your going to look in the past then do so but don't stare. If you stare too long, you will miss the future".
Crypto is growing rapidly.
There as been so many changes in the month of February. Many new companies have got involved with crypto currency. Uk government have now working on new tax for crypto that comes under capital gains. Bitcoin after a slow winter decrease showed its strength with a rise. New defi dapps, Blockchain evolvement, NFT's still growing, Banks and world government more interested. As more and more individuals getting to understand and taking part within the crypto world, I thought this would be a good time to go back to basics and try to understand more. Thanks to Coinbase who has put together some clear descriptions below for us to understand.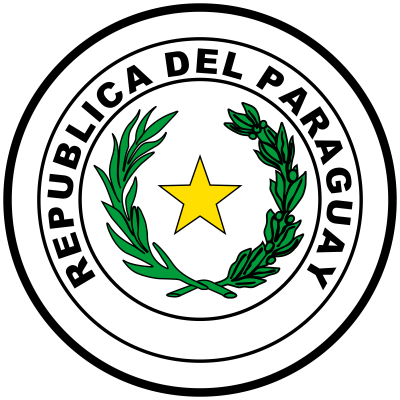 Paraguay is leading the race to become the second country in the world to adopt cryptocurrency as legal tender.
Will It Happen Soon?
Table of Contents
1. The Boss Man Said It
2. Official Cryptocurrency Bill Passed in Paraguay's Parliament
3. Adoption of Cryptocurrencies in Latin America
Final Verdict: Will Paraguay Accept Bitcoin as Legal Tender?
The topic of who will join El Salvador's lead in adopting Bitcoin as the country's legal tender is one that many are debating. The question of whether or not 2022 will be the year when other countries follow the crypto legalization trend is still up in the air. Without a doubt, 2021 was a watershed moment in Bitcoin's history and journey, with the entire globe watching as a sovereign country adopted BTC as its legal tender.
The crypto community expected other countries, particularly small ones, to follow El Salvador's lead; in fact, the prominent JPMorgan bank argued at the time that there may be a "domino effect" once Bitcoin became a legal currency in El Salvador.
However, four months have passed and no other country has joined the hall of fame yet, despite the fact that certain countries, such as Tonga, have shown clear intentions of copying the Salvadoran model. Recently, however, an announcement from the 'CEO' of El-Salvador (as he calls himself) has sparked a debate of whether Paraguay is set to become the second country to accept Bitcoin.
Here are some reasons why the Paraguayan crypto dream could become a reality in 2022:
1. The Boss Man Said It
The tweet shared above by the President of El-Salvador, Nayib Bukele, is no joke. This is because his authority and the level of connections he has in the political and crypto world are second to none. Many crypto developments promised by El-Salvador's CEO have come to fruition in 2021, including the legalization of Bitcoin.Another reason why Nayib might be right is that El-Salvador is a part of Latin America, along with Paraguay and other countries. Nayib's decision of legalizing Bitcoin in 2021 had a big impact on the world and more so in its surrounding countries. Paraguay may very well be on its way to legalizing Bitcoin in 2022, and this takes us to a much stronger reason why this could happen.
2. Official Cryptocurrency Bill Passed in Paraguay's Parliament
In December 2021, the Senate of Paraguay enacted a law aimed at regulating Bitcoin and cryptocurrency trading and mining in the country.Senator Fernando Silva Facetti, a bill co-author, said on Twitter that the law will be debated in the Chamber of Deputies of Paraguay in 2022. The bill in Paraguay does not make bitcoin legal tender. However, it does hint at tighter regulation from the country's officials when it comes to bitcoin mining, as well as an overarching goal of protecting investors from businesses that provide bitcoin services.Paraguayan Congressman Carlitos Rejala told Bitcoin Magazine: "With this we want to welcome the innovation of cryptocurrencies in Paraguay to the world"
"This is the result of a very strong and arduous teamwork of many experts in the field, both local and foreign."
"While El Salvador's final bill was just a few pages of text representing easily the most favorable, accommodating Bitcoin legalese ever passed, the early draft of Paraguay's legislation set a different tone"
3. Adoption of Cryptocurrencies in Latin America
Since the acceptance of Bitcoin in El-Salvador as legal tender, a tsunami of cryptocurrency acceptance has been witnessed in the world, especially in Latin America. Countries like Brazil and Tongo are also on the verge of accepting Bitcoin as legal tender.
According to one of Tonga's former MPs, the Polynesian island is preparing to make Bitcoin an official tender.
In a series of tweets, Lord Fusitu described the probable move, saying that a ruling very comparable to the El Salvador bill was being worked on.
He unveiled a five-point strategy that saw Bitcoin become legal tender by November.
Tonga's government and financial leaders have yet to officially discuss any plans for incorporating digital assets into the country's economic model, but Fusitu'a's weight of influence in the area commands enough international recognition for his remarks to be taken seriously.
Several ministers, including Fusitu'a, are crypto fans, which has fueled speculation about Tonga's plans to make Bitcoin legal tender in 2022.
The proposal is similar to El Salvador's move last year when President Nayib Bukele took his country to the brink of Bitcoin adoption by making it legal tender alongside the US dollar. In addition to Tonga, Brazil is seen as the core hub of cryptocurrencies by major exchanges like Coinbase, Binance and others. Binance told Coindesk: "It is a key strategic market for Binance, for sure. It is the largest market in Latin America in all metrics and with enormous potential; and it is also very important for the company globally,"
Considering this increased interest in the crypto craze in the region of Latin America, Paraguay might be making Bitcoin legal tender in 2022.
Final Verdict: Will Paraguay Accept Bitcoin as Legal Tender?
The answer to this question depends on world politics and decisions made in Congress when the bill will be debated again in 2022. However, at present, the majority of economists have predicted this bill to pass due to the reasons discussed in this
article by CoinMarketGap News
What is Web3 and What Can We Expect From It?
I been asked this so may times.
Its almost upon us with some dapps already in action. Its time again to go through some details again, here.
What are Some of the Main Expectations for Web3?
People are still hard at work figuring out what Web3 development will look like as it continues taking shape. However, there's some agreement about its main characteristics. Here are some of them.
More Decentralization
The blockchain comes up in many Web 3.0 discussions, and people believe the two will have close links. That's because decentralization will be a defining feature of the new generation of the internet.
People at Protocols Labs are working on a project that shows what's possible. It's called the InterPlanetary File System (IPFS) stack and is an essential part of a peer-to-peer network that works alongside the centralized system.
There are layers for networking, data definition and naming, and the information itself. The decentralized nature of Web3 should enable people to have more control over their particulars rather than huge organizations keeping and managing it for them in exchange for letting them use sites and services.
Improved Artificial Intelligence (AI)
As people ponder the future of Web3 development, they often bring up highly intelligent machines that allow humans to have new, richer interactions with them. The way many individuals place orders, get information, and play games while interacting with smart speakers previews the possibilities.
One source estimated there will be approximately $1.25 billion worth for the global chatbot market by 2025. Web 3.0 is likely one of the factors helping get there. For now, most people interact with chatbots by typing in keyboards. However, as the internet improves, users can look forward to multimodal user interfaces where they can listen to or read a bot's response and even use touch to interact with the content.
The Rise of the Semantic Web
People also believe Web3 will lead to the creation of the Semantic Web, where computers and programs go beyond understanding numerals or keywords. They'll process the meaning behind a user's query, allowing the machines to have more intelligent, useful interactions. Some people even refer to Web 3.0 and the Semantic Web interchangeably.
Natural language processing (NLP) has already allowed computers to make significant progress in handling data. A company called Wefarm created text-message shortcodes that help approximately 2.6 million smallholder farmers ask questions of their peers and get those queries to the right parties.
Web 3.0 should take similar interactions to greater heights. Computers will analyze people's inputs with the necessary context behind them. When that happens, users should get accurate and more relevant results.
When Can People Start Using Web 3.0?
There will not be a single date when Web 3.0 is available for everyone to use. Instead, Web3 development will happen gradually, particularly as more companies work on related products. In some cases, users will need devices capable of working with the Web 3.0 infrastructure.
That said, it's possible to use some services built to work with Web 3.0 now. One example is Follow, which launched in September 2021. It's a decentralized social protocol geared toward people interested in getting involved in Web3 development.
Anyone can reportedly make applications with it, especially since Follow provides basic development tools on its decentralized, blockchain-based platform. Some of the possibilities include making a music player or something resembling Instagram. One of the main things that sets Follow apart from other platforms is that people have complete control over their data and identities when using any app created in it.
Moledao is another company that's aiming to make Web 3.0 a reality. It's a social network for blockchain enthusiasts that helps them stay abreast of the latest news and development options. In November 2021, Moledao kicked off a Web3 hackathon. It ran until early January 2022 and encouraged all the global participants to work on Web 3.0-related projects.
What Can People Expect From Web3 in the Future?
The media is filled with perspectives from people weighing in about Web3. It's not always easy to separate what may happen relatively soon and what's more likely the product of people's hopeful but overactive imaginations. However, here are some details of projects in the works.
A New Way of Paying for Things
Payment options have already diversified recently, thanks to increased adoption rates of contactless solutions. However, they're about to get even more high-tech as Web3 unfolds.
Twig is a financial tech startup that recently raised $35 million in a Series A funding round. It will put that money toward Web 3.0 plans that allow people to buy cryptocurrencies and non-fungible tokens (NFTs) by trading in their clothes and electronics for them.
Twig calls itself a "bank of things." Its leaders envision a platform that caters to younger generations who are increasingly conscious about staying sustainable by not accumulating too much stuff. For now, users get cash in exchange for clothing and electronics. Although the company has its headquarters in the United Kingdom, there are plans to expand internationally.
If these new payment methods take off, such changes could have knock-on effects at e-commerce sites across the internet. One recent change has been the proliferation of services that let people buy things now and pay for them later. Besides getting details about those offerings, shoppers might see an expanding assortment of things they can use to make immediate or loan-based payments.
A Decentralized Organization Brings Inclusivity to Climate Change Discussions
Climate change won't affect everyone equally, but most experts agree it's a global issue. One problem is that many people most at risk for experiencing global warming-related ramifications don't get to participate in discussions about how to combat them.
Another challenge is the push for improved sustainability happens erratically, rather than showing evidence of continual progress. An organization called Earth Fund aims to use Web 3.0 technologies to help.
It's a decentralized autonomous organization (DAO) that believes Web 3.0 can spur some much-needed progress in the climate fight. One of Earth Fund's platform features will help people learn about and vet organizations before contributing to their projects.
Earth Fund will also issue a native cryptocurrency called the 1Earth Coin. People who hold those will have voting rights and influence how the organization operates.
A Different Destination for Social Video Sharing
TikTok took the world by storm by enticing users with short, and often funny or fascinating, video clips. Its owner, ByteDance, is a Chinese-based company that quickly became so popular that it gained traction elsewhere. However, one of the Web3 aims is that gigantic companies will no longer hold so much power. Instead, the internet users themselves can answer the what, when, why, and where-based questions about their sharing practices.
Chingari is an India-based social video-sharing platform that many see as a service that could become a direct TikTok competitor. It also already has many features that align with Web3 principles.
For starters, the platform will eventually operate as a DAO, whereby people with a stake in it have a say in how it runs. It also uses a different advertising model than what most social media users are used to now. Rather than creators merely getting small percentages of advertising revenue, Chingari bridges the gap between advertisers and creators.
In such an arrangement, the advertisers engage with creators directly. That link results in a more beneficial partnership that incentivizes the platform's creators and makes it worthwhile for them to use and distribute content through Chingari.
Chingari also has a huge library of content made easier for people to navigate with artificial intelligence algorithms. It curates and recommends content based on how users have interacted with the platform before. Sites such as YouTube already do this, but Web3 should take such functionality to the next level.
Will Web3 Have a Major Impact?
This overview of Web3 development and characteristics helps people know what to look forward to relatively soon. Many analysts are also excited about how Web 3.0 may make the internet more accessible and allow people to access content from almost any device in their environment. These things all sound wonderful.
However, it's too early to say how quickly these hopes could come to pass. Plus, there are almost always unexpected challenges with technological advancements. There will inevitably be some downsides along with all the perks Web 3.0 brings.
In any case, people have a lot to feel excited about in the coming years. Many individuals can probably think back to when the internet was still a rarity in many households and how it quickly changed the world. Even if Web 3.0 doesn't have such a dramatic impact, it'll help people use the internet and associated technologies in new ways.
Thank you to Emily Newton who provided the info.